It's time again for Fancy This Fridays!!
But first I have something to share with you…
About organizing my purse and needing a new purse…
(The arrow points to the ripping strap!)
My brother, Brent, (remember
his introduction post
?) got that zebra purse for me for Christmas LAST YEAR! In other words… I've been using that same purse for over a YEAR now! So it was time for a new one…
Ready for a Friday giggle??
THIS is my NEW purse that I purchased yesterday from The Wear… 20% off!! Whoot Whoot…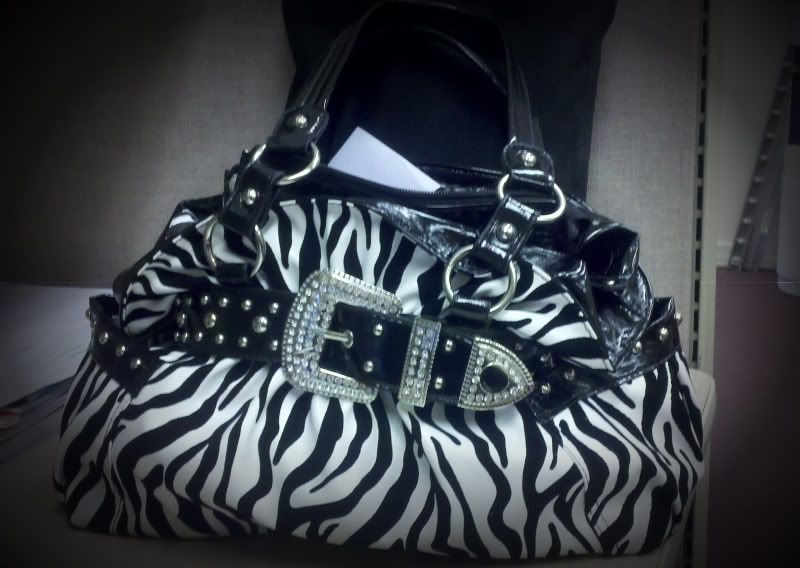 I know, I know. It's zebra.
When you know what you like, you know what you like! 🙂
SO new purse dilemma solved!!!
I might see if I can purchase a different one at some point so I can switch them out once in awhile… Maybe. 😉
NOW onto Fancy This Fridays…
She's the Bloggie Bestie Blog Swap of the week!
You can see Kassi's Guest Post on her blog
here
.
OK!! Time to link up!!
There's only a few rules to this linky party…
Fancy This Friday Rules:
1) Must be your own project
2) Must be linked to that project's specific post within your blog,
3) Grab our party button so others can party too!
4) Share some linky love with the other participants, by visiting and commenting on their projects as well! We ALL love comments!!
As always our faves of the week will be featured on Monday.
So pop back then to see if your link up made the features post! 🙂
P.S. We're working on a new blog background and two new buttons so watch for those next week! SO excited to show you all!!