Hello everyone, how was your weekend? Guess what our lovely Kassi has been doing?
GETTING MARRIED, that's what. Her big day finally came, and I'm sure it was as lovely, and perfect, as anything she had every imagined. I'm so happy for her, and I'm sure all of you are too. I'm sure when she comes back she will have tons of pictures to share, I can't wait to see them all.
In the mean time, I'm here today to do her weekly Features. In case you don't know who I am, my name is Bella, and I blog over at
Bella Before and After
, and ALSO my new cake blog
Euro Style Cakes
. So if you want to stop by and say hello, I'd love that very much.
Alrighty so let me show you some of the projects that caught my eye. As always, I have the hardest time narrowing down my features, so I picked SIX blogs to feature today, YAY!!
CITY GIRL GONE COASTAL
created an adorable AIR MAIL pillow. It's just so vintage looking, so nostalgic, and so romantic. I love everything about it. This would surely make me smile if I had one.
J&M's EYE CANDY
showed us how to create a SUMMER BUCKET list. Complete with the cutest clothes pins, you literally just drop in the bucket once completed. I love the simplicity of this idea, and my brain is already imagining, how I can turn this into a CHORES bucket, lol, what a great idea, he he.
STUDENT FOR LIFE redid a beautiful VINTAGE MIRROR. While I personally really liked the red before, I must admit she did an awesome job with the redo. I adore the black, just as much, and the pretty delicate little flowers, and lace are so lovely. I think it turned out awesome!!





THE LITTLE GIGGLER reminded me yet again how badly I need a BEDSIDE CARRIER. Seriously we really need these on every bed in our house, and sofas, and chairs, lol. Just brilliant ideas, and what great ways to organize all the books and other essentials, you need at bedtime.




SO I SAW THIS TUTORIAL threw her adorable 6 year old daughter a TIKI TIKI POOL PARTY. Yeah I know, how awesome is that!! The decorations were adorable, the food looked incredible, and her kids looked so happy. I'd say the party was a total success, great job Mom!!

ALIA'S CREATIVE LIFE
shared a delicious EGG CURRY recipe, and well if you know me, I was all over this, hehe. I couldn't resist sharing it with all of you, and I should know, it sounds as yummy as it looks. I make it all the time. I urge you to give it a try people, it is so good!!
SO there you have it ladies, congrats on your features. Thanks to everyone who linked up and don't forget to come back every Friday to share your projects, recipes, and anything else you've been up to.
If you've been featured, go ahead and grab a button, and show it off will ya.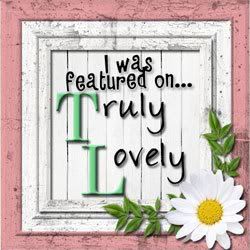 Kassi, thanks so much girl for having me over today, I enjoyed discovering some new blogs, and now I have even more projects to add to my Pinterest boards, lol. I really love linky parties.
I'd also LOVE to invite you to check out my weekly parties. I would be so happy if you linked up.
Stop by anytime to say hello!!!
Hugs, Bella 🙂